WHAT WE DO
We offer a variety of recruitment services such as...
TALENT RESOURCING
Through reliable platforms, connections and our pool of talents, we search and pre-screen the potential matches for open positions.
TALENT OUTSOURCING
To save employers from the hassle of personnel management, we hire and supervise contractual employees and deploy them to our clients' locations.
EXECUTIVE SEARCH
CEOs, Presidents, EVPs and Directors are gems in a vast ocean. But don't worry! We have developed the best strategies to find them easily.
RECRUITMENT PROCESS OUTSOURCING (RPO)
To save time and resources, you can outsource a part of the company's recruitment procedure (e.g. the initial screening of candidates) to us or even the entire hiring process.
SKILL-BASED INTENSIVE MARKET RESEARCH
As your recruitment partner, we'll equip you with the latest recruitment trends that would surely attract the professionals you're eyeing for.
WHO WE ARE
Reliable. Fast. Client-Focused.
Peoplehub Inc. is a recruitment company in the Philippines that offers hiring solutions to local and international employers as well as job opportunities to professionals from all levels.  We customize our services based on our clients' requirements. Learn more about us in the About Us section.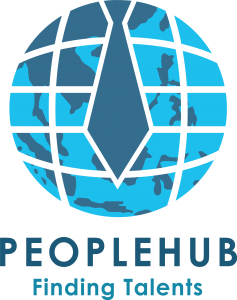 FROM THE BLOG
Read HR facts, news, feature articles and some of our press releases in our blog.
GET IN TOUCH WITH US
Got questions? Send us a message! We'll get back to you in no time.